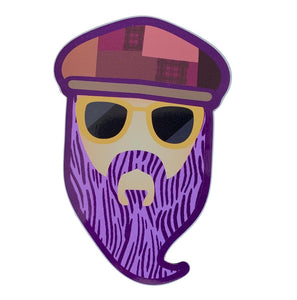 Shinyribs Face Sticker
New and improved design! Thick, durable weatherproof vinyl that can withstand water, sunlight and scratching. 
5" x 3" durable, full-color vinyl sticker featuring the funky face of Shinyribs frontman Kevin Russell. 

Stick it on your car, your suitcase, your fridge, or anywhere you want to show a little Shinyribs flair.